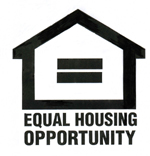 Member FDIC NMLS #772685
901.494.4400

Ludy Callaway
Vice President - Mortgage Division
NMLS#267872
Homeownership Tax Benefits
One of the biggest benefits of homeownership is that you get tax benefits. Here are the three most significant tax benefits associated with homeownership:
Mortgage Interest
When you purchase a home and take out a mortgage, you will get a tax break on the interest of that mortgage. A homeowner can write off all of their mortgage interest from their taxable income.
Capital Gains
When you sell your home, you also get a tax break. If you buy your home for $250,000 and sell it for $500,000 - you are making income. However, this kind of income isn't taxed the same as income would be in a job. If you lived in the home for at least two years and are single, you don't have to pay anything on the gain up to $250,000.
Moving Tax Credits
If you buy a home in one state and sell a home in another state, you can likely receive tax credits for moving expenses if the move is mandated by a job necessity. When you are between states, you might need to file a return in each state.