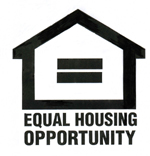 Member FDIC NMLS #772685
901.494.4400

Ludy Callaway
Vice President - Mortgage Division
NMLS#267872
Getting a Home Loan with
There are many reasons why someone may have damaged, low or bad credit. Divorces, bankruptcies, medical bills and even credit report errors can all cause you to have a credit score that's less than perfect. The good news is though that there are many different programs available to individuals with less than perfect credit. Your low credit score doesn't have to keep you from your dream of home ownership!
What is considered "bad" credit, or a "low credit score"?
Your credit score is based on a number of factors, including your utilization of available credit (i.e., are your credit cards all maxed out to their limits, or do you maintain low balances and have a lot of available credit) and your history on on-time (or late) payments to your creditors. Most creditors report on a monthly basis to the three major credit scoring bureaus and you can pretty much guarantee that all banks, credit cards, store cards and auto loans will report your payment history each month.
Your credit score can range from a low of 300 to a high of 850. The higher your score, the lower your interest rate – although in today's market, there are plenty of lenders willing to look past just a number on paper and to take a chance on individuals with lower credit scores.
For mortgage purposes, generally anything less than about 620 considered to be a low credit score. Anything less than that is a "poor" or "bad" credit score, and anything higher falls somewhere on the "fair" to "excellent" rating.
According to a recent survey, the mortgage software provider Ellie Mae found that in 2014, more than one third of every closed mortgage loan in spring of 2014 was to a buyer with a credit score below 700, which shows that even if you have had credit challenges in the past, that doesn't have to determine your future.
Which loan programs allow for low, bad or damaged credit?
Many of the federally-backed mortgage loan programs like VA loans, USDA loans and FHA don't have exact minimum credit score requirements, and so lenders may be able to work to get you into a new home soon, even if you have a credit score into the low 500's - - even as low as 500. If you have a credit score of 580 or more, you are likely to qualify for more flexible and streamlined loan terms under one of the programs listed above. More flexible loan terms may include lower down payment requirements, which is always a huge advantage.
Additionally, some conventional lenders are loosening credit score requirements on conventional mortgage loans, especially if the buyer has other attractive attributes like a larger down payment and a solid work history.
Don't let your credit score derail your dreams of home ownership. In today's hot real estate market, there are many lenders willing to work with people who have had credit challenges in the past.