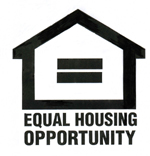 Member FDIC NMLS #772685
901.494.4400

Ludy Callaway
Vice President - Mortgage Division
NMLS#267872
Recent Articles
All About Jumbo Mortgage Loans
In many areas of the country, you can buy a nice single-family home for well under $400,000. In other areas, particularly those with high costs of living, single-family homes begin at a half million dollars or more (sometimes much, much more!), especially if you want to...
3 Quick Ways to Boost Credit Score & Be Ready to Buy in 2017
When you meet with a mortgage lender, one of the pieces of information that they will rely heavily on in determining whether or not to lend you money at all, and if so, how much to lend you, is your credit score. If you're hoping to buy a home in 2017 but your credit score isn't...